The September edition of the IAB has been published, with insightful thought-pieces from our member firms from Chile and Brazil.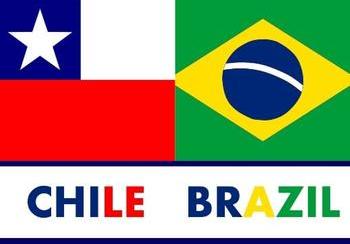 MGI Worldwide members continue to step up as industry thought leaders contributing to the latest edition of the International Accounting Bulletin (IAB)
Big 4 dominate in Chile, challenging mid-tiers
The pandemic, political turmoil and rising inflation means Chile's mid-sized accountancy firms are facing a difficult year. Inflation rates are rising, the Chilean central bank predicts the economy will not bounce back until 2023, and the country has had to apply once again to the International Monetary Fund's Flexible Credit line to provide it with a much-needed buffer against a weak peso.
The IAB spoke to MGI Worldwide member Viviana Rojas, Partner at MGI Hernán Espejo y Asociados Ltda., who shared her thoughts on how the current economic recession is affecting businesses in general, and the accounting industry in particular.

"In Chile, the accounting industry has presented a stagnation in recent years in terms of demand from clients."

Viviana Rojas
MGI Hernán Espejo y Asociados Ltda.
Viviana continues to explain that this is mainly due to the effects of the pandemic, where companies have maintained stability and generally reduced rates and hiring. Likewise, she adds that the retention of personnel is affected, since the rates do not present a greater increase.
Some predicted that with clients searching for better rates, there would be a move from the Big 4 to mid-tier firms but this does seem to be the case with the Big 4 still dominating the market. Viviana agrees: "In Chile the market is very concentrated, the Big 4 serve practically 90% of the market of companies listed on the stock exchange and generally the rotation is between them," she says. "It is very difficult to obtain clients of this nature for medium-sized companies."
Brazil buoyed by FDI
Brazil is one of the strongest economies in Latin America and its accountancy sector is seeing a huge growth in demand for auditing and consulting services. A boom in demand is leading to a gold rush for Brazil's accountants but there are fears that poor quality auditing could hurt the sector's reputation and hinder inward investment.
MGI Worldwide member Karin Monchak, Partner at MGI Assurance Auditores Independentes S.S., Curitiba, discusses how she believes the Brazilian independent audit market is solid and consolidated.
"It is a crucial moment for the profession, everyone is readapting to the post-pandemic with significant changes in 'for whom', 'with whom', 'how' and 'where' we provide our services and, consequently, we become more global. I see it as a complex, but essential and positive change. If we evaluate from the point of view of recruiting and retaining talent, today with a hybrid model of remote and face-to-face work, use of technologies, among others, we can become more attractive to younger generations of professionals."

Karin Monchak
MGI Assurance Auditores Independentes S.S.
Karen concluded that while pressure for increasingly specialised services, with shorter deadlines and costs are building, it is an experienced business segment, with much credibility and capable of meeting the most complex demands with excellence.
The most recent data has been published and we are thrilled to announce that our member firms are ranking highly against the other top accounting networks!
In Chile our member firms are ranking 17th for fee income and 16th for staff data. Our member firms in Brazil are also ranking 17th for fee income and are 19th for staff data. In Colombia we rank 17th for fee data and 16th for staff data while in Panama, our member firms are at 12th for staff data and 10th for fee income.
MGI Worldwide CPAAI would like to congratulate our member firms in Chile and Brazil, as well as in Colombia and Panama, who are responsible for helping achieve these fantastic results.
For more information about our member firms in Chile and Brazil:
Visit the MGI Hernán Espejo y Asociados Ltda website here or their firm profile here.
Visit the MGI Assurance Auditores Independentes S.S. website here or their firm profile page here.
MGI Worldwide with CPAAI, is a top 20 ranked global accounting network and association with almost 9,000 professionals, accountants and tax experts in some 400 locations in over 100 countries around the world.