Updated Guide to Doing Business in Madagascar published by member firm MGI Qualex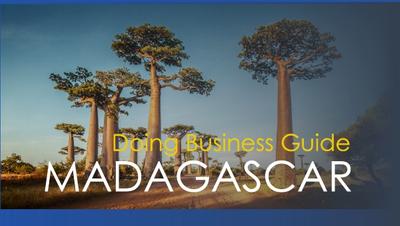 MGI Worldwide member firm MGI Qualex, based in Antananarivo, has published an updated Guide to Doing Business in Madagascar providing a detailed overview about the country, business legal forms and taxation, for all MGI Worldwide accounting network members who may have interests in the region.
About Madagascar
Located south of the equator, in the Indian Ocean, Madagascar is part of the African continent and the fifth largest island in the world after Australia, Greenland, New Guinea and Borneo.
The country is separated from East Africa by the Mozambique Channel and is surrounded by other islands and archipelagos including Mauritius, Seychelles, Mayotte, Comoros and Reunion. The capital is Antananarivo and the currency is the Ariary (MGA).
The economy of Madagascar is essentially based on agriculture, mining, fishing and tourism industries.
Doing Business in Madagascar
Access the full content of valuable information about the Madagascan business environment and how MGI Qualex can assist you should you have clients with business interests in the country.

About MGI Qualex
MGI Qualex is an accountancy and accounting outsourcing firm in Madagascar that offers high quality services in its areas of expertise: chartered accountancy, auditing and consulting.
For more information contact Mirana Ranaivoson ([email protected]) our MGI Worldwide Key Contacts at MGI Qualex, or visit the firm's profile page or website.
MGI Worldwide, is a top 20 ranked global accounting network and association with almost 9,000 professionals, accountants and tax experts in some 400 locations in over 100 countries around the world.