Watch our video interview with Polish member firm MGI Modzelewski highlighting their expectations for membership and how these have been met six years on.
We recently had the opportunity to hear from MGI Worldwide with CPAAI member Grzegorz Modzelewski, managing partner at MGI Modzelewski, based in Warsaw, Poland, about how his firm's expectations for membership have been met and surpassed since they joined six years ago.
Speaking to us on camera, Grzegorz explained that "We were looking for an alliance or network which was quite strong in Europe."
At the time of joining, MGI Modzelewski were not particularly active in Europe, but this was a key factor in their decision making as they were confident that with the support of the right network, their business would expand to cover more territories.
Grzegorz updates us on how membership has helped his firm
Six years after we first spoke to Grzegorz, he updated us on his experiences of membership and the positive impact it has had on his organisation.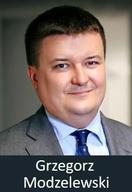 MGI Modzelewski now have valued clients from Sweden, Germany and Israel, amongst others, and, while the most tangible benefit has been securing new clients, Grzegorz explained that the overall benefits of membership go beyond this.
Meeting like-minded people from other countries, all over the world and especially from Europe and the UK has enabled the firm to keep track of the happenings in the global tax and accountancy world.
Looking to the future, MGI Modzelewski will be further strengthening their reputation as a team of professionals dedicated to helping clients succeed in Warsaw, across Poland and around the world, and the knowledge and relationships they have with other members has equipped them with the confidence to embrace any challenges that may come their way.
Watch the testimonial video HERE:

More about MGI Modzelewski
MGI Modzelewski is an independent Polish tax advisory office established in 2007 to provide services for foreign or foreign-capital-based entities present in the Polish market. Additionally, they support domestic, capital-independent entities operating in international markets.
Having been active members of Mint Alliance since June 2014, MGI Modzelewski (formerly Modzelewski & Partners) decided, in 2019, it was time to officially become part of MGI Worldwide accounting network, adopting the MGI prefix in the firm's branding. Read more about their joining the MGI Worldwide global network HERE.
For more information visit MGI Modzelewski's member profile page or their firm website.
MGI Europe is part of MGI Worldwide with CPAAI, a top 20 ranked global accounting network and association with 9,000 independent auditors, accountants and tax experts in some 380 locations in almost 100 countries around the world.