Watch this year's Talent Meeting video: See 22 countries represented and a record number of young professionals attending!
It's always great seeing the next generation of young professionals coming together to get to know each other and network, and most importantly, have fun!
Leaders of MGI Europe, CPAAI EMEA and MGI UK & Ireland were delighted to welcome a record number of participants at this year's Talent Meeting, which was held on 7 February 2020 in Paris, France, close to Charles De Gaulle Airport.
Aimed at inspiring young talents, this year's meeting attracted a record number of registrations from our European and UK & Ireland regions with almost 100 delegates in attendance representing 22 countries. There was also a good showing from CPAAI and MGI Worldwide firms with around 60% of those in attendance having never attended a CPAAI or MGI Worldwide meeting before which was great to see.
For many the conference started the night before with an informal dinner and drinks giving plenty of opportunity for CPAAI and MGI Worldwide firms to meet and get to know each ahead of the conference. Over 60 attended the dinner with everyone enjoying French cuisine and having fun at the bar.

The theme this year focused on tech with IT specialist Michael Friang Jensen sharing Redmark's journey in automation and Director of AI, Rachel Kirkham, MindBridge talking about AI and how it can build value in the audit world. Delegates were then free to join in practice group discussions on topics of their choosing.
We were delighted to welcome our first Sponsor this year, Circit. Circit help audit firms perform higher quality audit engagements, collaborate with clients, and instantly verify assets at source. CEO, David Heath, founded Circit after seeing the growing divide between the tools used by financial auditors and what is becoming possible with technology in the fintech era.
The section of "Doing business in" was a great success with eight firms participating, including representatives from both MGI Worldwide and CPAAI firms from seven countries. Each provided a short yet informative presentation promoting their countries and the incentives for doing business there.
Clive Viegas Bennett, CEO of MGI Worldwide with CPAAI, shared the recent developments of the merger and talked about the many opportunities of our two groups coming together.
See Photos from the Talent Meeting
Please go to the MGI Worldwide Flickr account here to view and download all photos from this year's event.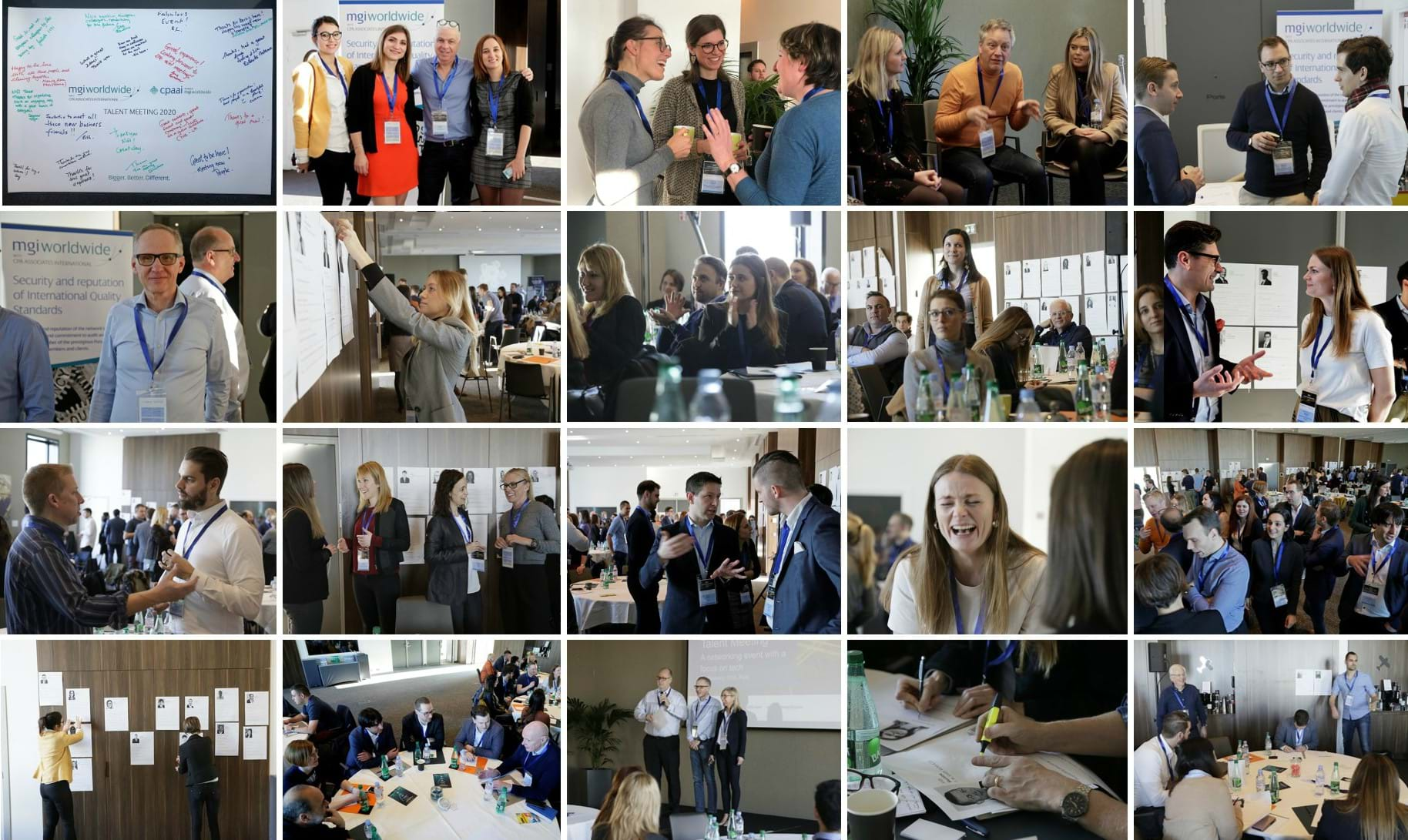 Watch our Talent Meeting Video

Thank you to everyone who was able to attend this year's event and for making it one of the best Talent Meetings thus far. Thank you also to our organisers, UK & Ireland Director, Paul Winder and European Director, Zoltan Paksy for hosting yet another successful event!
For more information contact Zoltan Paksy at [email protected].
About MGI Worldwide with CPAAI
MGI Worldwide with CPAAI is a leading global accounting network and association of audit, tax, accounting & consulting firms with over 10,000 professionals in almost 100 countries. Members' benefit from a year round schedule of meetings and webinars where Partners, Managers and Staff can get involved and participate, share best practices and strengthen relationships in their region and internationally. To see our upcoming events, please go HERE.