Don't miss the highlights video from this year's MGI Africa Region Meeting held in Mauritius!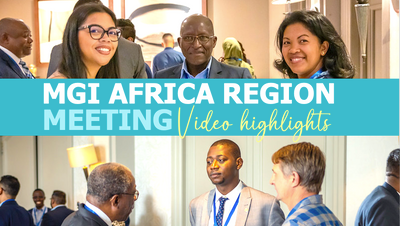 A big thank you to host firm Axis Global Ltd, for providing us with this great video capturing highlights from the 2023 MGI Africa Region Meeting.
Taking place in the island's capital, Port Louis, on 4-5 August, the conference had a remarkable 100% turn out from the region's firms who enjoyed two days of interesting speakers and topics, networking opportunities, and breakout sessions that encouraged engagement and participation.
Watch the MGI Africa Region meeting video here:

For full meeting highlights visit the newsroom HERE and to view and download all the pictures from the event visit our Flickr photo gallery HERE.
For more information contact the Regional Director for MGI Africa, Audrey Danasamy at [email protected].
MGI Worldwide, is a top 20 ranked global accounting network and association with almost 9,000 professionals, accountants and tax experts in some 400 locations in over 100 countries around the world.