Member Loyalty Award Programme launches in Bangkok!
We are extremely proud to have loyal members across the MGI Worldwide global accounting community! Some of these professional relationships span many decades.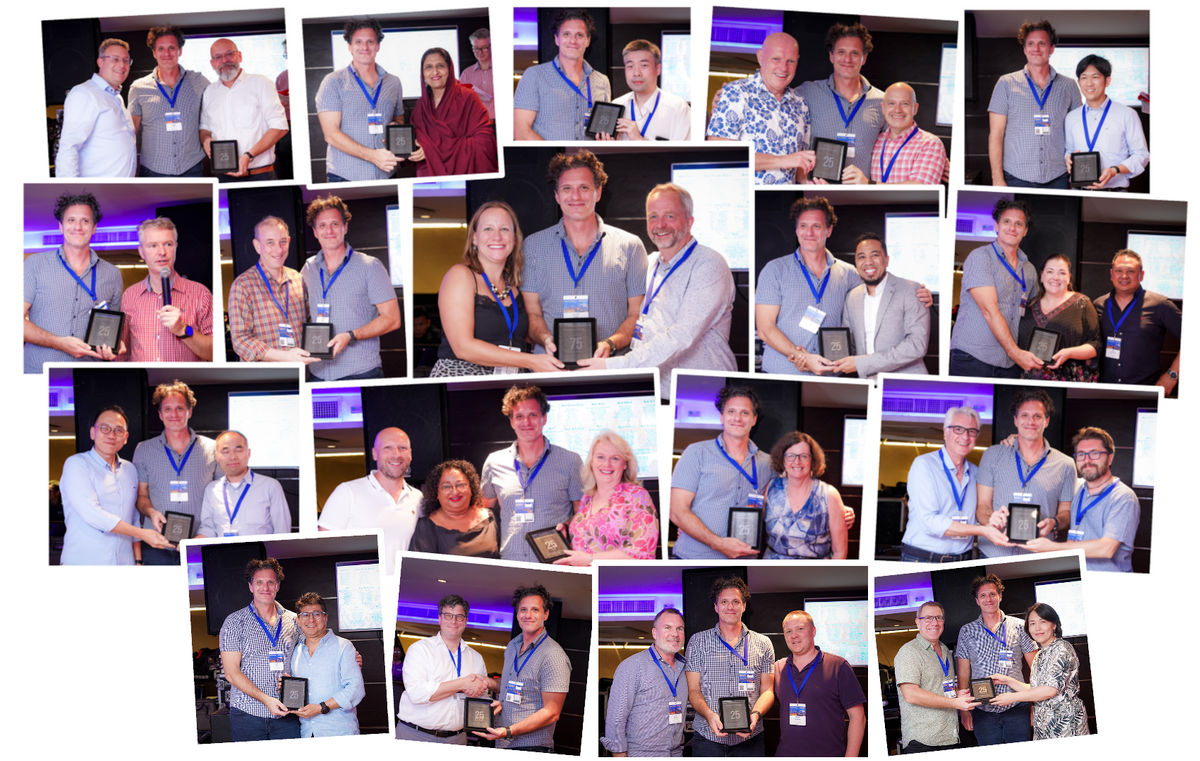 To recognise and celebrate the loyalty and commitment of our long-standing member firms in front of a truly global audience, the MGI Worldwide Member Loyalty Award Programme was launched in front of a live audience at this year's Global AGM in Bangkok, Thailand.
Celebrating dedication across decades
Our criteria for the Member Loyalty Award is simple yet meaningful, says Chris Borneman, CEO.
"We are really fortunate to enjoy such loyalty from our firms, so it was a simple step to recognise this formally. Every 25 years of membership (25, 50, 75, and beyond) is now celebrated with an award presented publicly, in front of a global audience to those in attendance at the AGM, marking remarkable anniversaries on the journey of our amazing member firms."
Congratulations to our members celebrating 25 years and more!
We celebrated 18 member firms honouring 25 years and more during a gala dinner, set aboard a private river cruiser in Bangkok, with views of templates and skyscrapers. Among them, our founding member firm, MGI Midgley Snelling, received the prestigious 75-years of Membership award. Partners, Sarah Squires and Jonathan Farrow, joined the occasion, networking with fellow members among the 130+ present from across the globe.
Incoming chairman, Lazslo Killik presented each member firm with a special crystal block acknowledging an incredible 25 years or more and celebrations were followed with a live band and dancing.
Thank you to our long-standing membership
We extend our heartfelt gratitude to those that have been the pillars of our global accounting community, unwavering in their support over the years. Your support has been the bedrock of MGI Worldwide's success.
Celebrating over 25 years of membership
Accru Felsers, Australia; Accru Harris Orchard, Australia; Accru Melbourne, Australia; Accru Perth, Australia; H2R CPA, USA; Ilyas Saeed & Co., Pakistan; Kenneth Chau & Co, Hong Kong; Menold Bezler, Germany; MGI Bass Gordon, South Africa; MGI De Leone – Triunfo – Galloni & Associati, Italy; MGI N. Rajan Associates, Singapore; MGI Salim Rajkotwala & Associates, UAE; MGI+More, New Zealand; Rickard Luckin, UK; Seiyu Audit Corporation, Japan; von Diest, Greve und Partner, Germany; Zesati Contadores, Mexico.
Celebrating over 75 years of membership
MGI Midgley Snelling LLP, UK.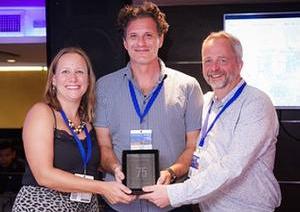 Save the date for our 2024 Global AGM in Rome!
We look forward to seeing more member firms receive their Member Loyalty Awards next year in Rome. Mark your calendars, and be part of this extraordinary celebration of commitment and excellence.
MGI Worldwide, is a top 20 ranked global accounting network and association with almost 9,000 professionals, accountants and tax experts in some 400 locations in over 100 countries around the world.