Evidence of our Global Forensic work
Our experienced forensic accountancy experts advise on all financial aspects of cross border divorce, international arbitration and fraud. Our global reach offers instructing lawyers a choice of experienced accountancy expert witnesses situated in the UK, Continental Europe, North America and elsewhere.
A flexible and cost-effective solution for even the most complex of cases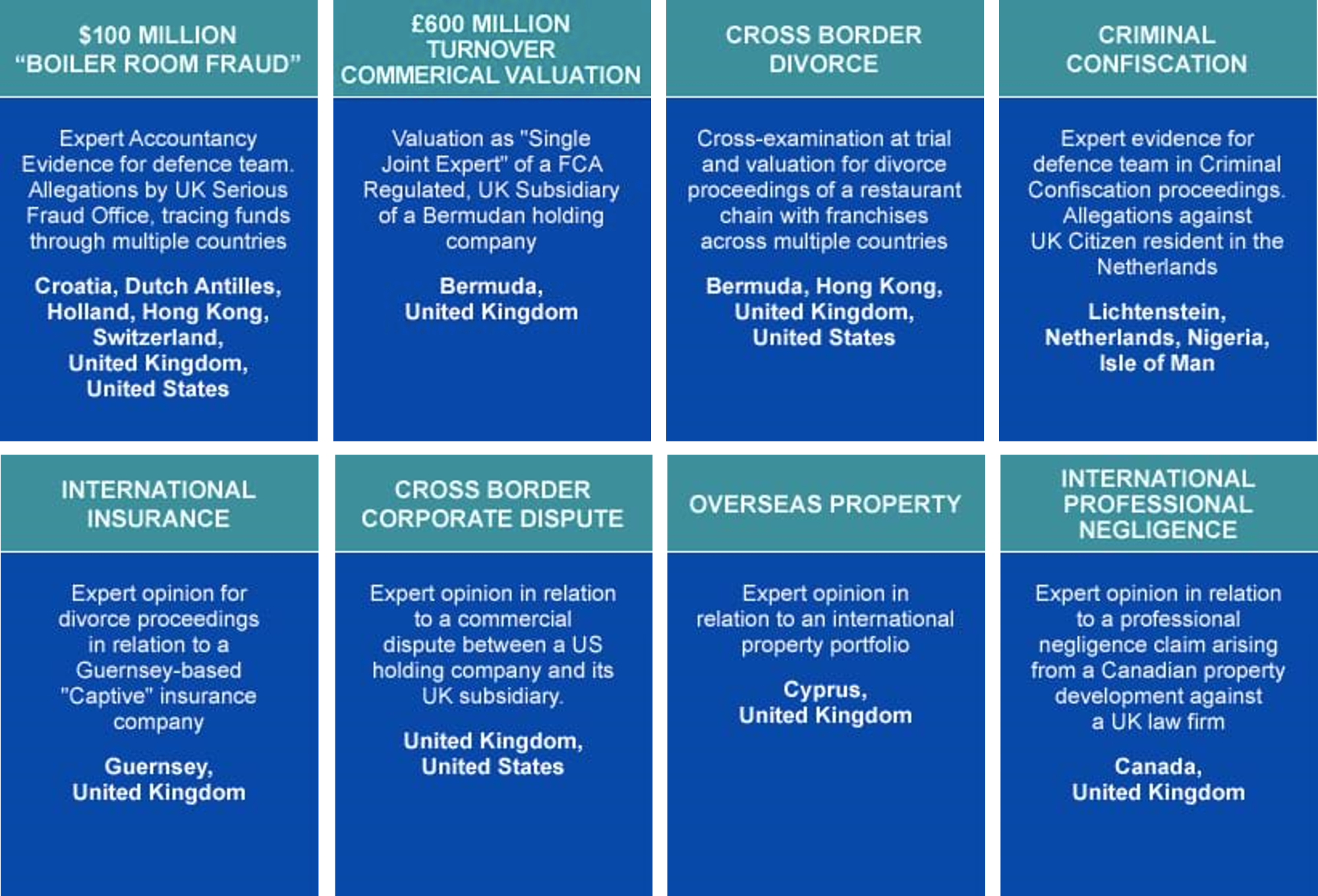 Meet our global team of Forensic Accountancy experts
Our Global Forensic Accountancy Experts have specialist expertise in the various areas of accountancy and detailed knowledge and understanding of the legal process. They can help preserve family wealth across generations - wherever in the world you need it.
For more information and to be connected to the relevant specialist, please contact Nicki Lynn at [email protected].
Click on profile image to read more about their professional experience.